This week on 5MinuteFiction we had as our guest judge Bryan Thomas Schmidt, @BryanThomasS of the new sci-fi space opera The Worker Prince and the popular #sffwrtcht on Twitter. He's been lovely enough to stop by for a 5MinuteInterview.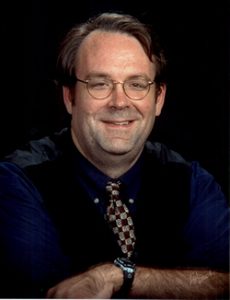 1. How did you get started with #sffwrtcht?
I attended Cons and realized how awesome it was to network with professional, successful industry people and learn from them. Then I realized how rarely I'd get to do it in person but that Twitter had offered me many chances. I wanted to provide a focused opportunity for that for writers on the web and started asking pros I knew if they'd be willing to participate. It just took off from there. It's the largest part of my platform, networking relationships and my reputation in this industry and I'm grateful and thrilled to keep doing it.
2. The Worker Prince is clearly a sci-fi take on the Moses story. Why that one?
It's a story for the ages and a fascinating framework to use. I depart from the story in Worker Prince after chapter 3 for the most part, only a few scenes after that revisiting it and take it in my own directions. It's more interesting than telling a story everyone knows already. And it worked better with the things I wanted to do with the story and themes.
3. What would you say is Davi's fatal flaw, and what do you think in you/your life/your beliefs made him that way?
His fatal flaw is his tunnel vision focus on goals. He is so focused on getting to the envisioned end point, he sometimes has to be reminded of the bigger picture and to be confronted about that. He's also a little ignorant of the larger world and self-confident at the beginning, which he has to come to terms with. I think these are struggles we all go through in coming of age and in broadening our safe little boxes as we're confronted with a world that's bigger than we'd imagined it to be. I've been through that, watched others go through it, and it's always interesting to deal with in character.
4. Your website says this is book 1 of a trilogy. Are the next books going to stick close to the root Moses story, or does this go somewhere wild and crazy?
Book 2 departs quite a bit. Book 3 will go back to it and actually, I think I will be doing 4 books, not 3 because I have decided there's a bit more story than I thought. Won't know for sure until I get into it early next year. Book 2 got turned in and is awaiting edits and I'm working on a new project in the meantime.
5. What's one thing you always wanted to write but probably never will?
A movie. And I kind of see that as a pipedream these days. I'm much better with novel craft than I ever was with films. But we'll see.
Thanks for the great interview, Bryan and I look forward to The Worker  Prince and the next #sffwrtcht!
—————
Bryan Thomas Schmidt is one of the hosts of #sffwrtcht and the author of the space opera novel The Worker  Prince, the collection The North Star Serial, and has several short stories forthcoming in  anthologies and magazines. He's editing Space Battles, an anthology for Flying Pen Press, as well  as working for authors like Ellen C. Maze and Leon C. Metz. He's also the host of Science Fiction  and Fantasy Writer's Chat every Wednesday at 9 pm EST on Twitter. He can be found online as  @BryanThomasS on Twitter or via his website www.bryanthomasschmidt.net. Excerpts from The  Worker Prince can be found on his blog  at http://bryanthomasschmidt.net/tag/excerpt/.